Sandwell Archives, also referred to as Sandwell Community History and Archives Service, was formed in 1992 with the mandate to house, preserve and provide access to the records of the Borough of Sandwell. Prior to this, records were housed within each of the main town libraries as part of their reference or local studies collections. The idea behind a centralised point, at Smethwick Library, was to merge growing collections within these town libraries and provide a single point of access to the public.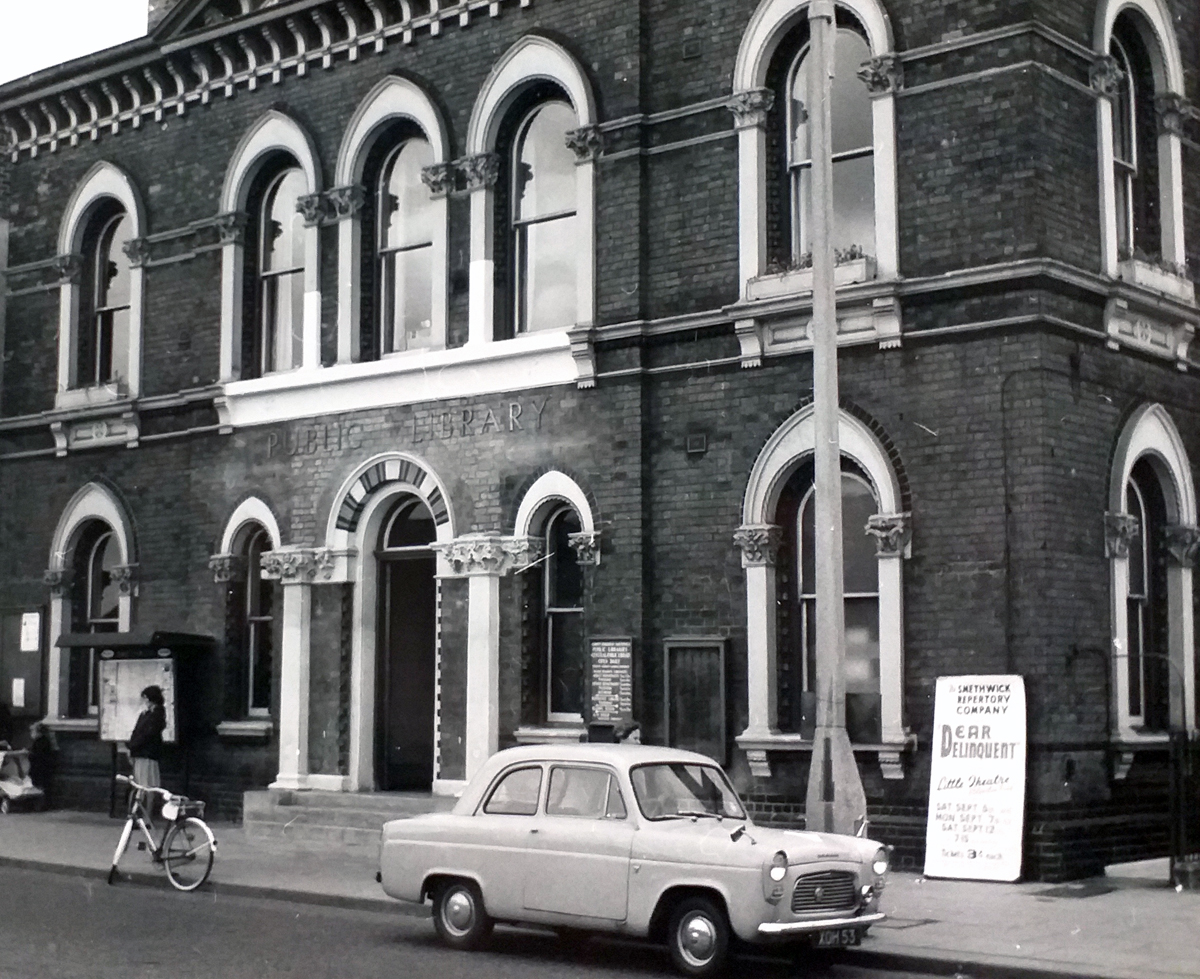 Smethwick Library, previously home to Smethwick Town Hall and Pictureland, was converted to a public library in 1927-28. Ideal for cinema screenings at that time, the building boasted a gallery and balcony area that was removed during the library renovations. The archives itself can be traced back earlier as Smethwick's own collections were held within its reference and local studies collections.
All records were initially recorded in sequential number order, which became known as the Smethwick Card Catalogue, due to the early form of archive retrieval involving index cards. A new system was introduced upon the formation of the archives by Sandwell's first archivist, Clare Harrington. Items from the original Smethwick Card Catalogue are still being introduced into this new system today.
The archives currently hold records at Smethwick Library and two out stores, with the collections continuing to grow. Our main collections include the business records for the Chance Brothers, Accles & Pollock, and Kenrick & Jefferson, council minutes, family history records, and local maps/plans. The service also holds the historical records of the former boroughs of Oldbury, Rowley Regis, Smethwick, Tipton, Warley, Wednesbury, and West Bromwich.
The search room holds many records on microfilm and microfiche via a self-service system, including local newspaper publications from the past. There are also computers that offer internet access, including to Ancestry and Find My Past, our online catalogue and digital reference sources.
Overall, Sandwell Archives hold upwards of 10,000 boxes of material, including the material from the Jubilee Arts Archive 1974-94, which this web site focuses on. Photographs reproduced here "Permission of Sandwell Archives".
Further details of what the archives hold can be viewed here:
To contact the Archives: telephone  0121-569 4985 or email: [email protected]
Explore Some Examples From The Archives