Archive reference: BS6/12/1/1/13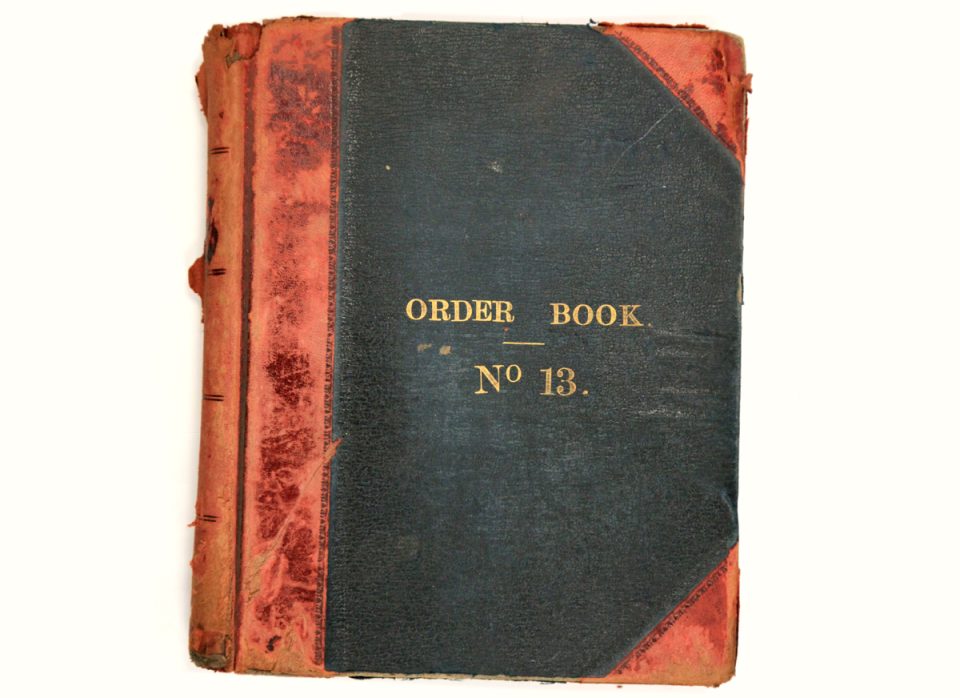 In the archive are a series of order books for Chance Glassworks. A handwritten record, mostly in black ink, these itemise the remarkable number of orders, parts, and deliveries and instructions. For example, from 28th September 1904 we find:
'Trinity House. For Portland Bill Lighthouse. Lantern of 14 feet diameter, similar to those produced for Pendeen and the Foreland, but pedestal to be 4' – 9" high, to Trinity House printed specification. No glazing to be supplied. Trinity House will supply the roof ventilator, with the exception of the Vane work, which we are to supply. Our contract includes the delivery and erection at site. By 27 May 1905 eight months. Added in red ink: Price £1,125 less allowance for ventilator. Added in pencil: Penalty for delay 20/- per day. 8/4/05. No blanking to be supplied.'
Chance Glassworks in Smethwick remains a site of great historical and cultural significance. The glass works were first established in 1882. By the end of the 19th century, they were the largest glass factory in the country with unique technical expertise. In particular, their lighthouse works became a byword for maritime safety, with Chance lights found all around the world – over 2,500 of them. The original glassworks covered some 30 acres. The works closed in 1981 and many of the buildings were demolished.  Some still exist today, Grade II listed and site itself is a Scheduled Monument. A heritage trust is currently working to rejuvenate the site.
The Chance family donated their family archives to Sandwell in 2002, and were instrumental is getting the business archives finally transferred from the Pilkington archive in St Helens – in the 1950s Pilkington had bought majority shares in the company.
You can find out more about Chance's and spefically the Portland Bill lighthouse here.