Jubilee Arts was a unique community arts organisation based in Sandwell in the Black Country. This web site documents the period 1974-94, two decades of tremendous change. Locked away in the basement of West Bromwich Town Hall since the last century, we've dusted off the archive boxes, bringing them back to the light of day to share our findings here.
The last two shows with archive material at West Bromwich and Smethwick have now been derigged but you can find documentation on the Facebook page and we will be adding more material to this site. There's plenty to explore here!
Image of Week
From the archives we have selected a particular photograph to share with you, along with some thoughts from local individuals, our curators and participants. Perhaps never seen before, these images offer an insight into the Black Country and our changing lives.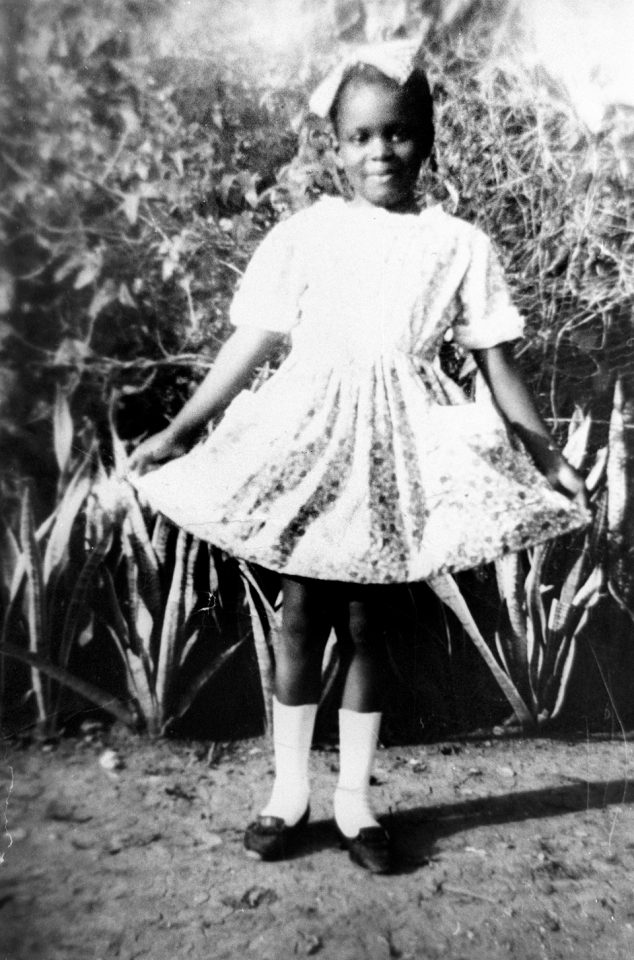 Beverley Harvey shares her memories of the process involved in making an audio piece with an Afro-Caribbean church based group in West Bromwich.
'The big question was always how do you reach out to a particular community and engage them? Most Afro-Caribbeans locally were strongly associated with church groups of one kind or another. And faith based communities can be very insular, in that they are very private. The challenge was how to start a conversation about engaging in arts and culture. Why is that important? Why bother? I wanted to hear stories of people's lives. But they would ask me, 'Why is that important?' or 'Why bother?'
This image comes from sessions with the Hill Top Triumphant Church of God, a Pentecostal church. I asked people to bring in photographs of when they were younger, to play a kind of 'who's who?' game. I decided to make the photographs literally larger than life by scanning them and then projecting them onto the wall. It gave a sense of occasion to the meeting and helped start up an enjoyable light hearted conversation, a way of bonding.
So we had all these photographs of members of the group when they were much younger, with beehive hair, top knots with curls, smartly dressed for a pose (often in a studio), gloves, handbags, and kids in frilly frocks, ribbons. Many of these photographs had never been shared outside of their immediate family. But each photograph began a story which the group themselves began to interpret and question. They became both interviewers and interviewees.
Then they wanted to know what could I do for them, what skills did I bring? They told me they needed to fundraise for their activities; they did crafts and knitting and bible class. They had tombolas, sold dailo crochet and other things. Thinking on my feet, I thought about making an audiotape, a physical object that could be sold, a little radio piece, as it were, to share with a wider community. How much joy and laughter there was in seeing and talking about these photographs – audio would be a great way to capture this.
I then created a small-scale installation, like a little Afro-Caribbean front room in the corner of the church hall. It aroused their curiosity. People brought in objects such as a dailo, a crochet piece that was starched, and we would sit there and share stories and record them. To this group, art was something in another stratosphere – the ballet or the Tate, something far away, but using these photographs helped them work on a sound piece together. In amongst the memories, often there would a comment which originated from a proverb. For example, 'That's why yu seh yu cyaan neva hang your basket higher dan yu can reach it.' At the outset of the project we had talked about the importance of retaining their identity. In the Pentecostal Church there is always a great of deal of singing, so we talked about using these voices as an introduction to activities happening at the church.
We made little jingles with lyrics, had storytelling sessions – collecting, for example, the memory of someone getting lost on a train journey, childhood recollections of growing up in the islands, their grandparents' memories, traditional folk stories retold in their own style.
It ended up being a half hour show and they sold loads of tapes. It was also used as an edition of the local talking newspaper for the visually impaired.
Using the old photographs offered the group an enjoyable opportunity to reopen their memories of the past and share the story of their journys through life, a space for reflection and talking about common values – you might say the photographs almost were able to speak for themselves.'
In the spirit of the original arts group we returned to the original locations in the borough and worked with groups to explore and interpret the material. This has informed our choice of images to share. We've also made a selection of key projects to provide more background. Click on these below to find out more.
In the archive we came across some film material. Here's some footage from 1977, which offers a good introduction to the work of Jubilee at that particular time.
 "Whether you're a researcher, a history buff, a genealogist, someone interested in photography and the arts, you'll find something fascinating in these archives. This archive includes the single largest collection of photography and film of Sandwell people and communities over the past 40 years, including people, communities and activities not normally reflected in the official archives of this period. It has given us the opportunity to re-engage with the communities today to celebrate their past heritage and think about how we may shape the future."
Maureen Waldron, Archives Outreach Officer, Sandwell M.B.C