Archive reference: M50/3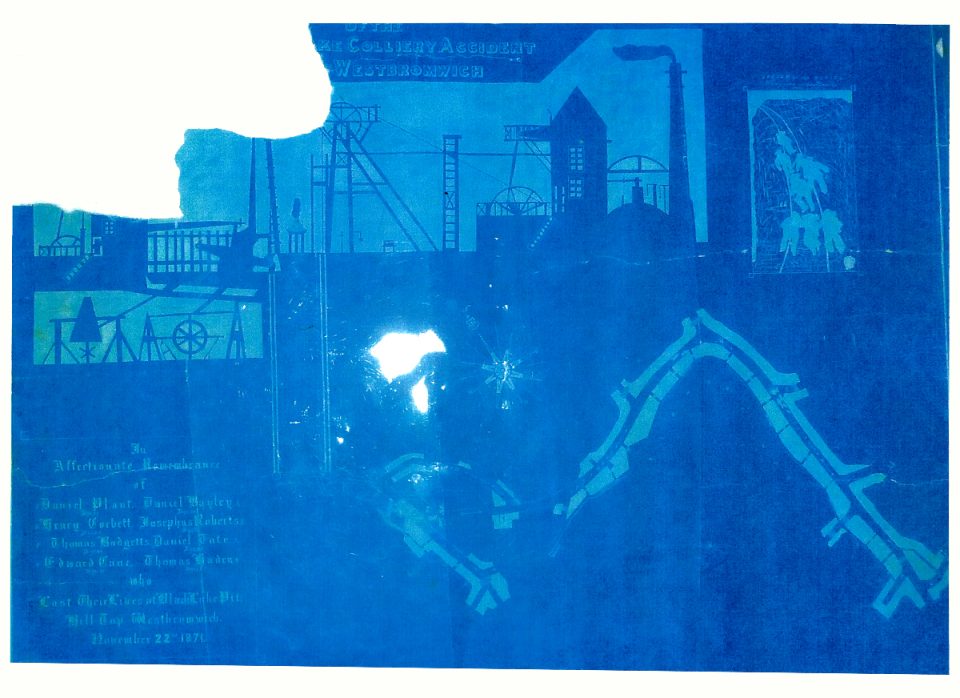 About 30 years ago I came across a letter from some miners at Black Lake Colliery to the Mine Manager. It was illuminated with beautiful copper plate writing. It was about a disaster at the pit, and it was clear that they had paid someone to write the letter for them.
A couple of years later I came across a blueprint of the mine regarding the accident which happened in 1871. Drawn on the blueprint were the outlines of eight people who all died in the incident. Eight horses also suffocated. A fire started in the mine, which caused poisonous gases which killed them. There were numbers by the figures and a key to the numbers at the bottom of the plan. The youngest was Thomas Haden aged 12 years. This caught my imagination and I was determined to find out more.
According to the 1871 census, his father was a miner, as was his mother. He had a brother and two sisters, all younger than him. I found out Thomas was only 10 years of age when he died. I have since researched his family and found out that another son was born to his parents after his death. His siblings never went into the mines, and his mother ended up opening a sweet shop. I have been so fascinated by this story that I have written a talk about it, and recently found out the cause of the fire.
Apparently someone took some hay down for the horses, left a candle by it! Then went to have his meal with the other miners, who all died (including himself). It took a couple of weeks for the fire to die down in order for them to recover the bodies. They are all buried in Heath Lane Cemetery, next to each other but in individual graves.
– as selected by Maureen Waldron, Archives Outreach officer.