Archive reference: FP12/3/8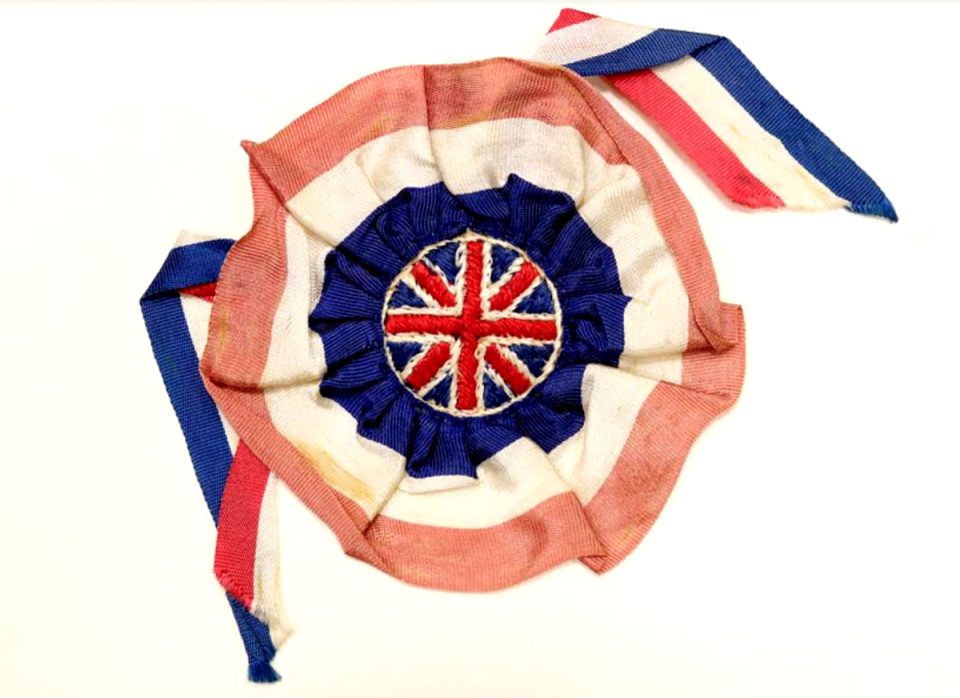 Flags, rosettes and similar items were sold by charities and local people as a way of raising funds for the war effort. This rosette is in the collection of papers of First World War papers of Leonard Morris, Langley; these personal items were donated sometime in the 1970s to the archives.

Sergeant Leonard Morris served with Kings Shropshire Light Infantry in France, having landed in Boulogne in May 1915.  He had served in the army for 12 years before the outbreak of the war in 1914; previously he had fought in the South African War for 25 months, being shipped home after being wounded.

In the envelope is also the dreaded Army form B 104-82, dated 24th April 1917:

'Dear _ Madam_ , It is my painful duty to inform you that a report this day has been received from the War Office notifying the death of (No.) _ 6432  _ (Rank) _ Sergeant (Name)_  L. Morris (Regiment) _ King's Shropshire L. I.  _ which occurred at _ place not stated _ on the _ 8th of April 1917 _ and I am to express to you the sympathy and regret of the Army Council at your loss. The cause of death was _killed in action.'

Later it is reported that he died at Arras and the date is questionable. The Commonwealth War Graves records him as dying on the following day, which indeed was the beginning of  the Second Battle of Arras against the German defences on the Western Front and is likely to be the correct date, given the information later provided in a news cutting. 'Langley Heroes Death' reports that 'He and his men had captured a German trench and clung on to it for a long time under heavy fire, when a shell came over, which inflicted the injuries which caused his death. Letters of sympathy have been received by his widow from his Lieutenant, also from men of his platoon, saying what a brave soldier he was, and 'what a heroic death he died.'

Sergeant Morris lived at 12 Jackson Street, Langley; he married Florrie Beresford in 1912 and had a daughter. Along with a letter of sympathy from the Secretary of State of War, their marriage certificate, there is also a postcard from Leonard to her, embroidered with his regimental badge. her. All it says on the reverse side (in pencil) is: 'To Florrie, with best love from Leon, somewhere in France.'

There are three cards from the period with humorous verses about 'The Perfect Man', 'The Perfect Woman' and 'How to Choose a Husband', a photograph of Leonard, along with a pin badge of their daughter. Finally, there is a photograph of (presumably) her, standing outside (presumably) their house. If this is indeed 12 Jackson Street, this line of terraces no longer stand today, replaced by maisonettes – though there is some doubt as to the actual location.