Following the success of the Wednesbury Community Play, the newly formed Arts Development Section of Sandwell M.B.C invited Jubilee to investigate the potential for a similar project in Smethwick. As a focus for this research, Jubilee negotiated use of an empty shop space on the high street, the Old Toll House. This historical building dated from the 1820, when it collected road taxes on the Birmingham, Dudley and Wolverhampton turnpike. It had been previously used by Sandwell Town artist, Francis Gomilla, who had worked on renovations of the high street.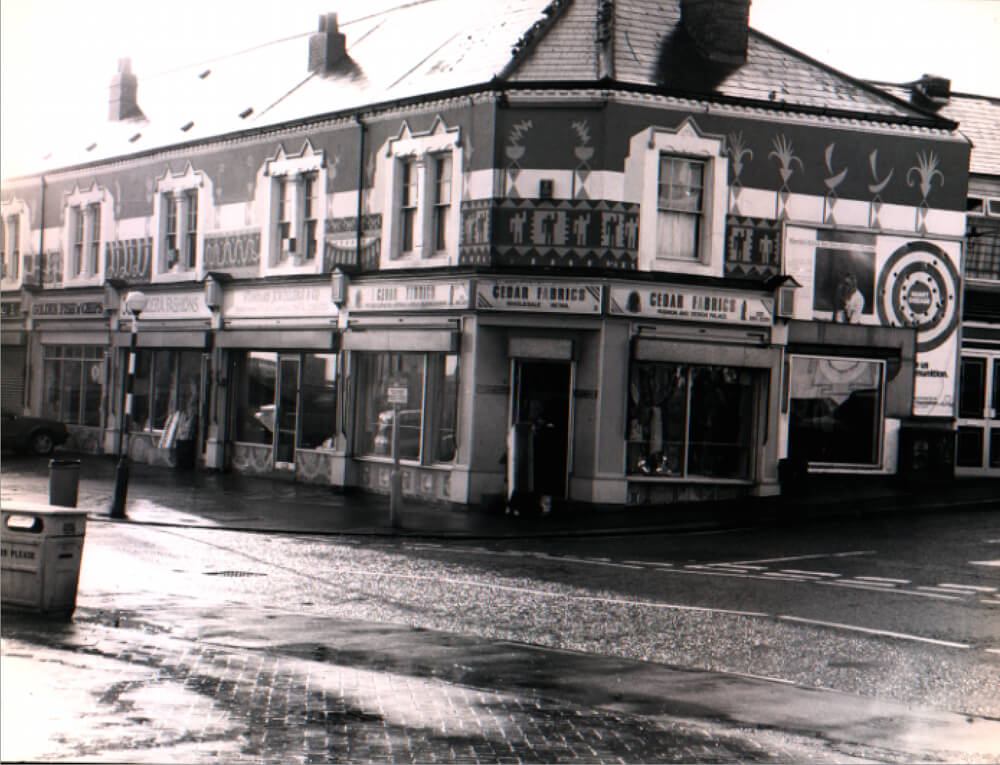 Smethwick had a rich heritage. The early history of Soho Foundry was of pivotal importance to the development of the industrial revolution. Pioneers of glass technology, the Chance Brothers had their factory here, manufacturing lighthouse lenses and the glazing for the Crystal Palace. It became the largest glass manufacturer in Britain. The high street was home to the first Gurdwara in the country when in 1961, a former Congregational Chapel building, the temple was opened by Sikh community in 1961. It also had a share of notoriety when, in the 1964 General election a local Conservative councillor and head teacher Peter Griffiths stood against the incumbent Labour MP Patrick Gordon Walker. Walker had a pro-immigration stance, believing that members of the Commonwealth were 'kith and kin'. Griffiths was an admirer of apartheid in South Africa and promised to fight 'the evils of mass immigration'. White council tenants had gone on a rent strike, because an Asian family were moved into their block (whose home had been demolished by the council), immigrants were barred from pubs and clubs and attacked on the streets. Griffiths campaign team came up with the slogan 'If you want a Nigger for a Neighbour, Vote Labour', used as graffiti and 'unofficial' leaflets. The Conservative won, ending Labour's 19 year control of the seat. The debates raged over race, immigration and identity as Malcom X visited in 1965 and civil rights campaigner Andrew Faulds retook the seat for Labour in 1966.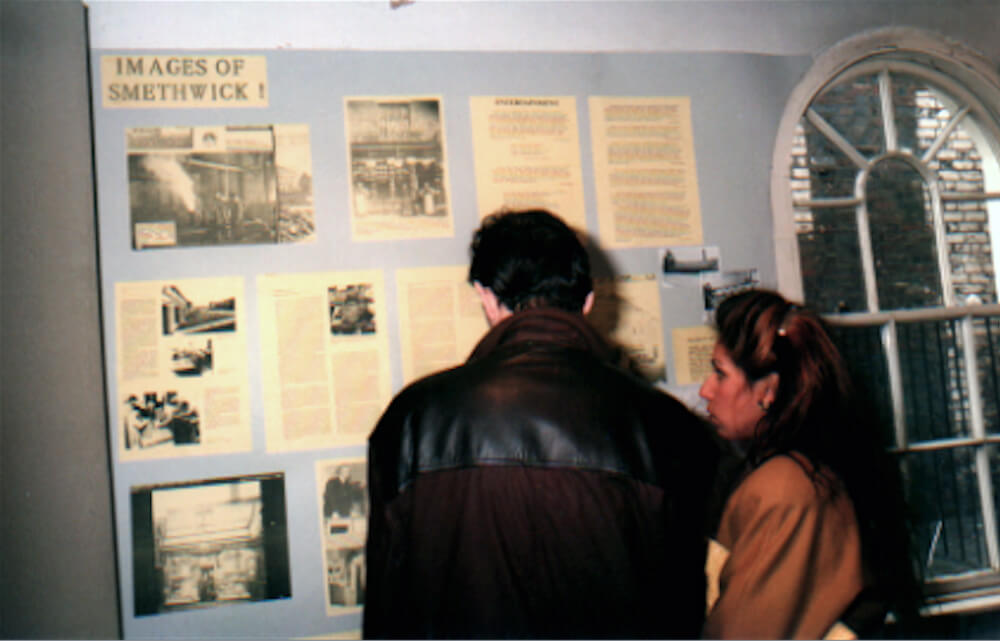 "Called 'The People's Shop', it immediately gained attention from local people who were curious as to what we were selling. When we replied 'nothing' and explained that we were interested in collecting personal memories and memories of the area, they became enthusiastic. We explained that for each photo that was brought in and used in the exhibition, they would get an enhanced copy returned, with the proviso that they provide a caption. Soon it was the talk of the area as The Shop That Sells Nothing! And people came flooding in."
Bev Harvey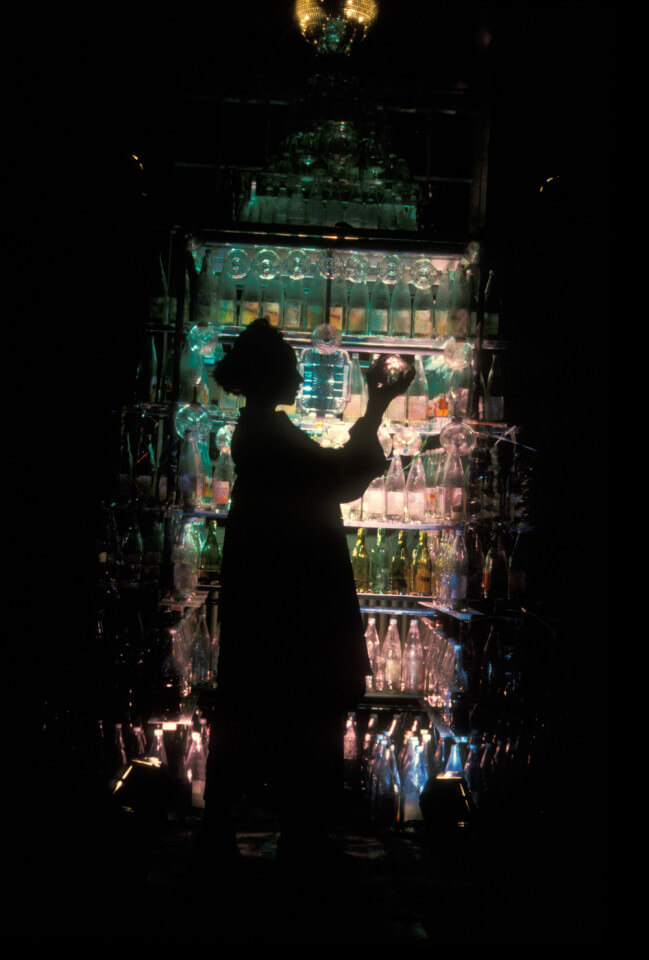 Tony Stanley had coined the expression 'casting the net' to describe this kind of action research, trying out different ideas, creating artistic sometimes spontaneous interventions in response to a particular place and depending on the people you met and their reactions to the idea of creativity.
One group went on to plan a residency from Major Road Theatre Company, producing a full scale theatre production with 100 students at Holly Lodge School based on the long history of glass production at Chances Factory (directed by Alan Dix).
Writing and oral history work also led to a production of a small publication 'Reflections Yesterday, Today, Tomorrow' with an over-50's group from St. Stephens Church, and photo workshops were undertaken at the Asian Resource Centre which later developed into the larger project 'My Mother, My Daughter, Myself'.
"When we first started this project, the intention was to highlight the changing lifestyle of youngsters through the years. It proved, however, to be impossible to stick to stories of being a teenager. As one memory was related, it would trigger off other memories and the age factor tended to get lost in the process. Memories, which of course are living history, become hazy or even distorted by time so, where one or two memories coincide, we have written a combined recollection. We want to share our stories and to encourage others to make a contribution to the living history of Smethwick. We hope this booklet will give you some ideas about what you can recollect and make a note of."
Introduction to the 'Reflections' publication.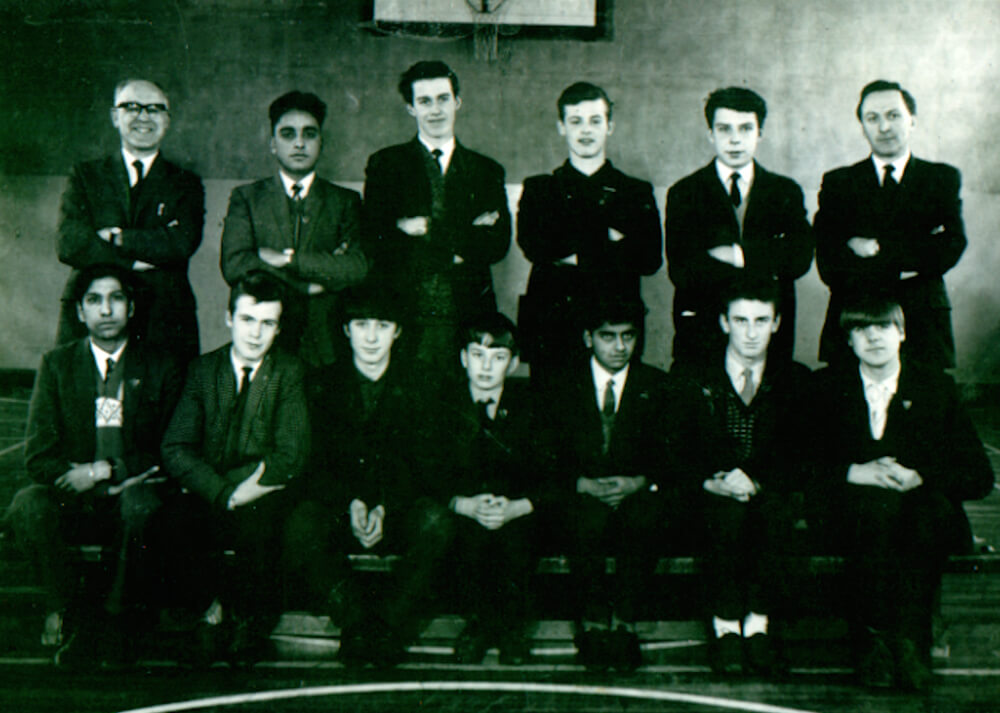 Smethwick Hall Boys, 1964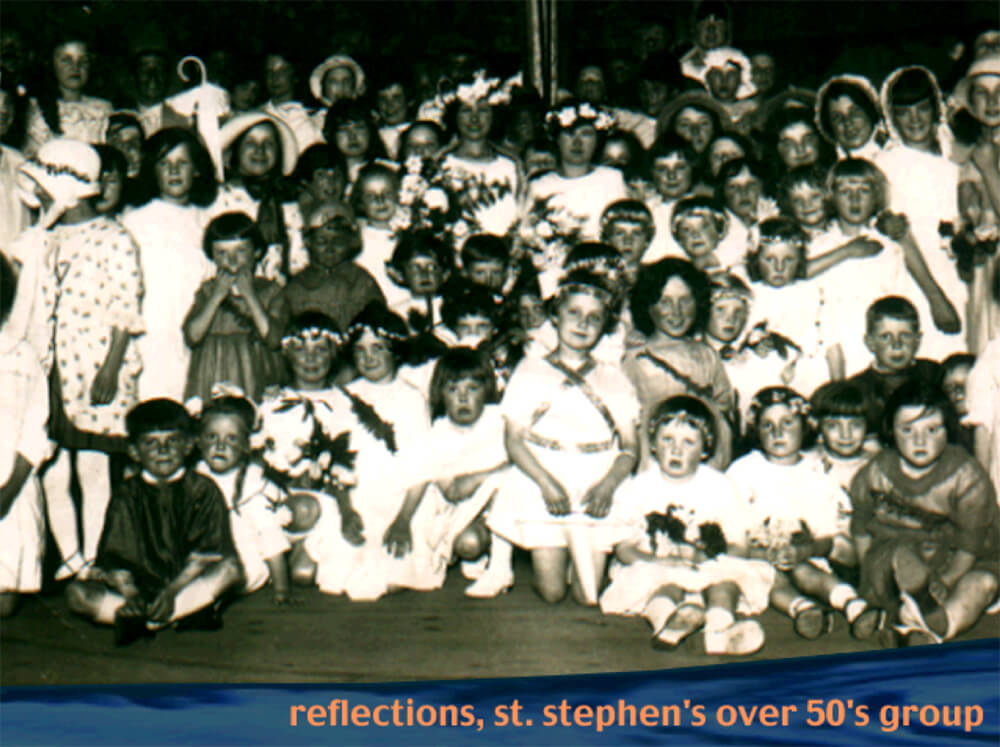 MEN!
Pen and paper at the ready, I asked my brother to tell me some of his memories. He gave the matter some serious thought – about three seconds – then said he couldn't think of anything.
My brother had a dull life. He was:
A miner, joining the Territorial Army because the war was coming.
A paratrooper.
A pathfinder behind enemy lines.
Wounded and left behind at Arnhem.
Reported missing in action.
Prisoner of War, doing slave labour in a salt mine.
An Escapee, walking the breadth of Germany to get home – he succeeded.
A paratrooper again.
The rescue team manager and under-manager at a coal mine in Nottinghamshire.
Manager of a Diamond mine in Sierra Leone.
Manager of a coal mine in Yorkshire.
Retired and started a very successful taxi-business.
At sixty-five, he retired for good.
In between times he had married at seventeen and had a family of three girls and a boy.
He has also been to Australia and fished on the Great Barrier reef.
Now he says he's nothing interesting to tell you.
MEN!!!
– Extract from 'Reflections'